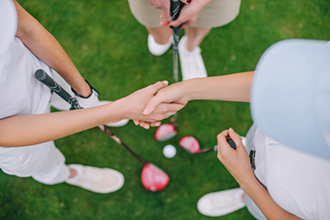 What feels better than beating your friends with a metal club? Beating strangers on a weekly basis. Prove your prowess with a putter, wow them with your wedge, and dumbfound them with your drive by signing up for an Ugly Putter league. Held throughout the year, each unique league provides a great country club vibe and is a great way to spend a weeknight out.
With indoor golf leagues, you never have to worry about rain delays, slow foursomes or the absence of bar-cart girls. Everything you need for a great round is at your fingertips.
Find out if you have what it takes to compete by signing up for a league now.